Banks sitting on $2bn losses after Elon Musk's Twitter takeover – report
The banks that helped fund Elon Musk's takeover of social network Twitter, now renamed X, are sitting on losses of as much as $2bn, the Wall Street Journal has reported.
Musk borrowed $13bn (£11bn) to fund the $44bn deal – a huge sum for an individual to take on. Yet the takeover quickly went sour, with Musk at first trying to get out of the deal after the valuation of technology companies plunged amid rising interest rates.
He then fired the company's top leadership, and less than a month later warned Musk said it was not out of the question that the network would go bust. Since then he has struggled with falling advertiser revenues.
Usually banks who finance big deals like this would offload the debt to others, walking away with a handsome profit. That has proven much more difficult in the Twitter deal because of the bad timing, so they have hung on to the debt in the hope that its value recovers. The Journal reported:
The banks currently expect to take a hit of at least 15%, or roughly $2bn, when they sell the debt, people familiar with the matter said. That would mean hundreds of millions in losses for those holding the largest pieces, which include Morgan Stanley, Bank of America, Barclays and MUFG. BNP Paribas, Société Générale and Mizuho were also involved.

After holding the debt for a year—an eternity in the corporate-finance world—the banks, which had hoped they could sell it by Labor Day, have recently begun preparations to try to unload at least some of it, the people said.
Key events
The UK's Financial Conduct Authority (FCA) has warned that cryptocurrency firms are not properly telling customers about the risks of their products, two weeks after new legislation gave it oversight over the sector.
In news that will not surprise anyone familiar with the wild west of crypto promotions, the City regulator said it had seen:
Promotions making claims about the 'safety', 'security' or ease of using cryptoasset services without highlighting the risk involved

Risk warnings not being visible enough due to small fonts, hard-to-read colouring or non-prominent positioning

Firms failing to provide customers with adequate information on the risks associated to specific products being promoted
It is another shot across the bows from the regulator, which has already restricted promotions by one crypto company, rebuildingsociety.com Ltd. It has also issued 221 alerts about illegal promotions from unauthorised firms on its "Warning List".
An EY-linked auditor to the Adani Group is under scrutiny from India's accounting regulator, Bloomberg News has reported.
The National Financial Reporting Authority, or NFRA, has started an inquiry into, S.R. Batliboi, a member firm of EY in India, Bloomberg said, citing unnamed sources.
S.R. Batliboi is the auditor for five Adani companies which account for about half Adani's revenues.
Bloomberg reported that representatives for NFRA and the Adani Group didn't respond to an emailed request for comments. A representative for EY and S.R. Batliboi declined to comment to Bloomberg.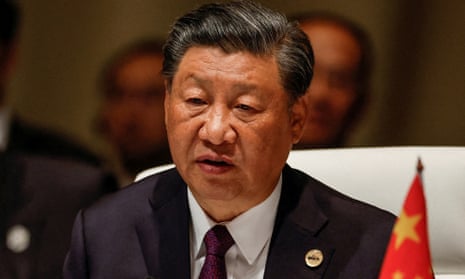 China's economic slowdown is causing worries at home, as well as in Germany and other big trade partners.
A series of Chinese government actions have signalled their concern about slowing growth, which could cause problems for an authoritarian regime.
Xi Jinping, China's president, visited the People's Bank of China for the first time, according to reports yesterday. "The purpose of the visit was not immediately known," said Reuters, ominously.
State media also reported that China had sharply lifted its 2023 budget deficit to about 3.8% of GDP because of an extra $137bn in government borrowing. That was up from 3%. The Global Times, a state-controlled newspaper, said the move would "benefit home consumption and the country's economic growth", citing an unnamed official.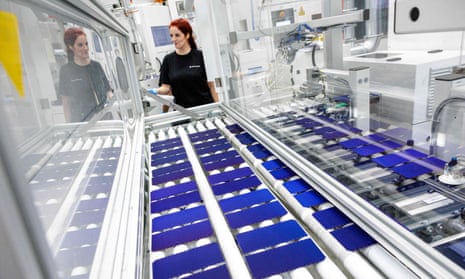 Germany's economic fortunes were better than expected in October, according to a closely watched indicator – but whether it's overall good news or bad depends on who you ask.
The ifo business climate index rose from 85.8 to 86.9 points, higher than the 85.9 expected by economists polled beforehand by Reuters.
Germany has been struggling as growth slows in China, a key export market, as well as the costs of switching from Russian gas to fuel its economy. You can read more context here:
Franziska Palmas, senior Europe economist at Capital Economics, a consultancy, is firmly in team glass half empty. She said:
The small rise in the Ifo business climate index (BCI) in October still left the index in contractionary territory, echoing the downbeat message from the composite PMI released yesterday. This chimes with our view that the German economy is again recession.

Despite the improvement in October, the bigger picture remains that the German economy is struggling. The Ifo current conditions index, which has a better relationship with GDP than the BCI, is still consistent with GDP contracting by around 1% quarter-on-quarter. This is an even worse picture than that painted by the composite PMI, which fell in October but points to output dropping by "only" 0.5% quarter-on-quarter.
But journalist Holger Zschaepitz said it looks like things are improving:
House prices to fall 11% from last year's peak says Lloyds Banking Group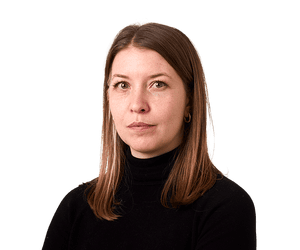 Kalyeena Makortoff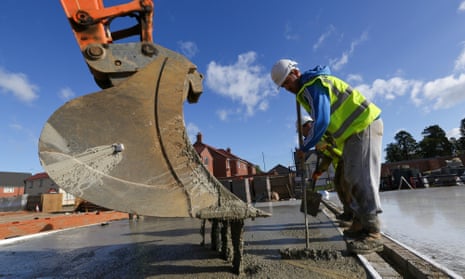 UK house prices will continue to slide this year and in 2024 and will not start to recover until 2025, Lloyds Banking Group has forecast.
The lender, which owns Halifax and is Britain's largest mortgage provider, said that by the end of 2023 UK house prices will have fallen 5% over the course of the year and are likely to fall another 2.4% in 2024.
Those forecasts, which were released alongside its third-quarter financial results on Wednesday, suggest UK house prices will have dropped 11% from their peak last year, when the market was still being fuelled by a rush for larger homes in the wake of the coronavirus pandemic.
Lloyds said the first signs of growth would only start to emerge in 2025, with its economists predicting a 2.3% increase in house prices that year.
You can read the full report here: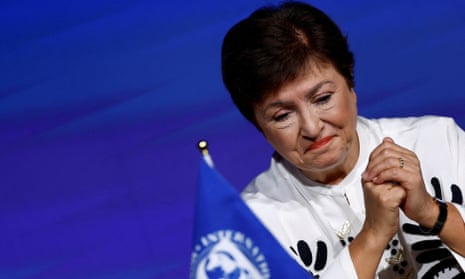 The Israel-Hamas conflict adds another cloud on the horizon for the global economy, according to the head of the International Monetary Fund (IMF).
Kristalina Georgieva was at "Davos in the desert", a big conference hosted by Saudi Arabia.
The Future Investment Initiative conference was the subject of boycotts five years ago when Saudi crown prince Mohammed bin Salman allegedly ordered the murder of exiled critic Jamal Khasoggi. The distaste of global leaders has apparently faded since, however.
Speaking on the Israel-Hamas conflict, Georgieva said (via Reuters):
What we see is more jitters in what has already been an anxious world. And on a horizon that had plenty of clouds, one more – and it can get deeper.
The war has been devastating for Israel and Gaza. Hamas killed more than 1,400 people and took more than 220 people as hostages in an assault on Israel. The health ministry in Gaza, which is run by Hamas, said last night that Gaza's total death toll after 18 days of retaliatory bombing was 5,791 people, including 2,360 children.
The broader economic impacts have been relatively limited, but Georgieva said that some neighbouring countries were feeling them:
Egypt, Lebanon, Jordan. There, the channels of impact are already visible. Uncertainty is a killer for tourists inflows. Investors are going to be shy to go to that place.
Dettol maker Reckitt misses sales expectations but announces £1bn buyback
Reckitt, the maker of Dettol bleach and Finish dishwasher products, has missed sales expectations as revenues dropped 3.6% year-on-year in the third quarter.
Its shares were down 2.3% on Wednesday morning, despite it also committing to buy back £1bn in shares.
It missed expectations because of the comparison with strong sales in the same period last year in its nutrition division, which makes baby milk powder.
Kris Licht, Reckitt's chief executive, said:
Reckitt delivered a strong quarter with 6.7% like-for-like growth across our hygiene and health businesses and has maintained market leadership in our US nutrition business.

We are firmly on track to deliver our full year targets, despite some tough prior year comparatives that we continue to face in our US Nutrition business and across our OTC (over-the-counter medicines) portfolio in the fourth quarter.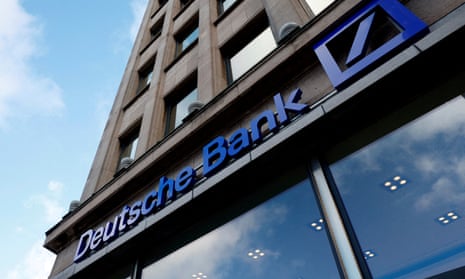 Speaking of Deutsche Bank, it posted its own earnings this morning: third-quarter profits dropped by 8%, but that was better than expected by analysts.
Shares in Deutsche, which has struggled in the long shadow of the financial crisis, are up 4.2% in early trading.
Reuters reported:
The bank was slightly more optimistic on its revenue outlook for the full year, forecasting it would reach €29bn ($30.73bn), the top end of its previous guidance range, as it upgraded the outlook for revenue at the retail division.

Net profit attributable to shareholders at Germany's largest bank was €1.031bn, better than analyst expectations for profit of around €937m.

Though earnings dropped, it marked the 13th consecutive profitable quarter, a considerable streak in the black after years of hefty losses.
Here are the opening snaps from across Europe's stock market indices, via Reuters:
EUROPE'S STOXX 600 DOWN 0.1%

FRANCE'S CAC 40 DOWN 0.4%

SPAIN'S IBEX DOWN 0.3%

EURO STOXX INDEX DOWN 0.2%

EURO ZONE BLUE CHIPS DOWN 0.3%
European indices appeared to be taking their lead from the US, where Google owner Alphabet's share price dropped in after-hours trading last night. That dragged down futures for US tech companies, even though another tech titan, Microsoft, pleased investors.
Analysts led by Jim Reid at Deutsche Bank said:
Microsoft saw its shares rise +3.95% in after-market trading as revenues of $56.52bn (+13% y/y) beat estimates of $54.54bn and EPS came in at $2.99 (v $2.65 expected). The beat comes on the back of recovering cloud-computing growth with corporate customers spending more than expected. The other megacap, Alphabet, missed on their cloud revenue estimates at $8.4bn (v $8.6bn) with the share price falling -5.93% after hours as operating income and margins both surprised slightly to the downside.
You can read more about Google's performance here:
We're off to the races on the London Stock Exchange this morning: and the FTSE 100 has dipped at the open.
Shares on London's blue-chip index are down by 0.15% in the early trades. Lloyds Banking Group shares initially moved higher, but now they are down 2.1% after they flagged increasing competition hitting net interest margins.
Abrupt halt to Nvidia AI chip exports to China; Lloyds profits up
Good morning, and welcome to our live, rolling coverage of business, economics and financial markets.
The US has ordered the immediate halt of exports to China of hi-tech computer chips used for artificial intelligence, chipmaker Nvidia has said.
Nvidia said the US had brought forward a ban which had given the company 30 days from 17 October to stop shipments. Instead of a grace period, the ban is "effective immediately", the company said in a statement to US regulators.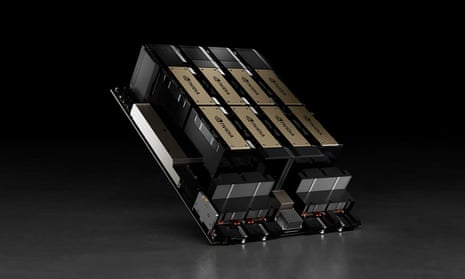 The company did not say why the ban had been brought forward so abruptly, but it comes amid a deep rivalry between the US and China over who will dominate the AI boom.
Nvidia said that shipments of its A100, A800, H100, H800, and L40S chips would be affected. Those chips, which retail at several thousand dollars apiece, are specifically designed for use in datacentres to train AI and large language models.
Demand for AI chips has soared as excitement has grown about the capabilities of generative AI, which can produce new text, images and video based on the inputs of huge volumes of data.
Nvidia said it "does not anticipate that the accelerated timing of the licensing requirements will have a near-term meaningful impact on its financial results".
Lloyds profits up but competition squeezes margins
In the UK, Lloyds Banking Group has reported a rise in profits even as it said competition was hitting its margins as mortgage rates fall back.
Britain's biggest bank said it made £1.9bn in profits from July to September, an increase compared to the £576m for the same period last year. The comparison has an important caveat, however: the bank has restated its financials to conform to new accounting rules.
Net interest margin – the measure of the difference between the cost of borrowing and what it charges customers when it lends – was 3.08% in the third quarter, down 0.06 percentage points in the quarter "given the expected mortgage and deposit pricing headwinds", it said.
The bank did set aside £800m to deal with rising defaults from borrowers, but said that it was still seeing "broadly stable credit trends and resilient asset quality".
The agenda