At least 320 foreign passport holders leave Gaza
At least 320 foreign passport holders have crossed to Egypt from Gaza through the Rafah border crossing today, Reuters reported, citing Egyptian security sources and a Palestinian official.
Another 76 injured people have been transferred into Egypt, AFP reported, citing an official from the country.
The crossing opened on Wednesday for the first time in more than three weeks of brutal conflict to allow the evacuation of dozens of injured Palestinians requiring hospital treatment and hundreds of foreign passport holders.
A first list of about 500 foreigners or dual nationals had been cleared to leave Gaza, and evacuations are expected to continue in the days to come.
Hello, it's Léonie Chao-Fong in Washington taking over the live blog. You can contact me at [email protected].
Key events
First Britons leave Gaza via Rafah crossing
The first British nationals have crossed the Rafah border crossing from Gaza into Egypt, the UK's Foreign Office has confirmed.
The Foreign, Commonwealth & Development Office (FCDO) official added:
We are regularly updating all British nationals registered us.

The crossing will be open for controlled and time-limited periods to allow specific groups of foreign nationals and the seriously wounded to leave.

We have agreed a list of British nationals that want to leave Gaza with Egyptian and Israeli authorities. We will be informed in advance when those on the list can use the crossing to ensure we can provide assistance.
Turkey is waiting for approval from Egyptian authorities to set up field hospitals near Gaza for those fleeing the Palestinian territory, health minister Fahrettin Koca posted to social media.
"We have made all preparations to establish 20 field hospitals at El Arish Airport, in the area close to the Rafah border gate" in Egypt, AFP reported Koca writing in a statement. He added:
We are in close dialogue with the Egyptian and Palestinian health ministries on all these issues. We are waiting for security to be ensured and permissions to be granted.
Erum Salam
A Cornell student who allegedly made threats to his university's Jewish community is expected in federal court in Syracuse, New York, on Wednesday.
In the aftermath of Hamas's attack on Israelis on 7 October and Israel's subsequent retaliation on Palestinians in Gaza, concerns of a rise in antisemitism and Islamophobia persist, especially on college campuses.
Patrick Dai, 21, a junior at Cornell, has been charged with threatening to kill or injure using interstate communications, according to federal prosecutors in New York's northern district. If convicted, he faces up to five years in prison and a $250,000 fine.
Prosecutors claimed Dai said he would "bring an assault rifle to campus and shoot all you", threatened to "stab" and "slit the throat" of Jewish men, rape Jewish women and throw their bodies off a cliff, and behead Jewish bodies. He allegedly specifically targeted the campus's Center for Jewish Living. The threats were discovered on an online discussion board by tracing Dai's IP address.
"Dai admitted, after receiving Miranda warnings, that he was the person who used the internet to post the threatening messages described above," the federal complaint against Dai said.
In a statement to the Guardian, the Center for Jewish Living said it "is relieved to hear that an arrest has been made in connection with the horrific antisemitic posts that threatened our complex. It deeply saddens and pains us to learn that the threats were made by a Cornell student, and that such hate exists amongst our peers. We firmly believe that if found guilty, this student must be prosecuted to the fullest extent of the law. There is no place for antisemitism anywhere in this world, and terrorizing actions must be punished.
While we are thankful this student is in custody, we understand that this incident does not stand alone. It represents the growing trend of rising antisemitism worldwide that we must continue to fight in all forms. As a community and as a people, we are proud to be Jewish. There will always be those who hate us, but as long as we come together in the face of adversity, we will persevere.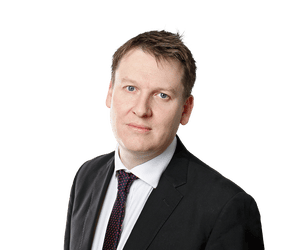 Daniel Boffey
A senior UN official who sent a letter denouncing the organisation's failure to protect civilians in Gaza had been subject to a review into allegedly biased social media posts after a pro-Israel lobby group complained.
Craig Mokhiber, director of the New York office of the UN high commissioner for human rights, wrote on 28 October to the UN high commissioner in Geneva, Volker Türk, accusing Israel of committing genocide and his employer of failing to stop it. "This will be my last communication to you," he said.
A complaint about both Mokhiber's social media output and broadcast interviews had been under review since March by the UN's investigations division office of internal oversight services.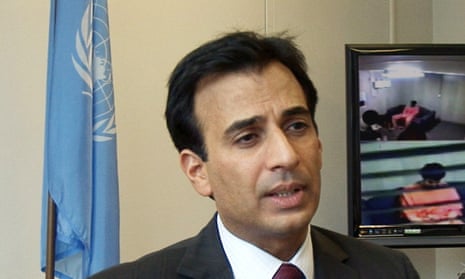 After an assessment as to whether there may have been merit in further action, the case was passed on earlier this month to the high commissioner for human rights, as the "responsible official" to make his own assessment.
Mokhiber said he had not been made aware of the review. He said:
Israel lobby groups regularly harass and complain about UN officials who speak out on Israeli violations, but the UN is used to this tactic, so I would be surprised if any such 'complaint' went anywhere.

Indeed, as I said, I never heard of it. And, indeed, a complaint that a UN human rights official had criticised a country's human rights violations is unlikely to go anywhere. If it did, it would be quite extraordinary indeed.
We reported earlier that the deal to release foreigners from Gaza into Egypt was not linked to other issues under negotiation.
Talks on the release of hostages being held by Hamas are continuing, and a US official told CNN they would caution against drawing any comparisons between the two parallel missions.
The outlet also cited a senior US official as saying that the talks to secure the release of foreigners from Gaza included Hamas demanding that some of its own fighters be let out as part of the list of injured people. That request was rejected, the source said.
Human rights violations against children 'mounting by the minute in Gaza', says UN committee
The UN child rights committee has warned that "grave" human rights violations against children are "mounting by the minute" in the Gaza Strip, and called for an immediate ceasefire.
"There are no winners in a war where thousands of children are killed," the UN committee on the rights of the child said in a statement on Wednesday.
It expressed "outrage" at the "profound suffering" of children caught in the conflict between Israel and Hamas, and urged for "an end to the devastating harm being wreaked on children's lives in the occupied Palestinian territory".
Armed conflict "harms children first and foremost" and has lifelong effects on their physical and mental health, their development and the enjoyment of all their rights, it said.
There have been devastating reports of acts that are forbidden by international humanitarian law, including maiming, injury, abduction, forcible displacement, deprivation of medical care, food, and water.
The committee also urged the immediate release of child hostages and for the necessary medical and protective support to be provided.
The ceasefire should be the beginning of discussions aimed at establishing a just and lasting peace in the region so that all children can fully enjoy all their rights and the conditions for their development that respond to their intrinsic dignity as human beings.
The Rafah crossing will be opened again on Thursday to allow foreign passport holders out of Gaza, border officials have said in a Facebook post.
Ziad, a 35-year-old Palestinian, recounts another day in Gaza for her diary in the Guardian:
Tuesday 31 October: 4pm I am talking to my sister when she refers to an incident that happened before the situation started as "in the good times". I say we have never had any "good times".
Even when things were relatively stable, Gazans suffered. We did not have a reliable electricity supply; we couldn't travel easily and some could never travel at all; unemployment was very high and life was far from normal. It is just that we have bad circumstances and deadly ones. I might be exaggerating, but this is how I see things.
We also talk about how many things we had bought since we evacuated. I joke with my sister and say that all we need now is a carpenter to put up a couple of shelves in our room to give us more space.
My sister does not laugh.
8pm The news is not good. The situation is getting worse – horrible and terrifying things are happening. The level of our fear is beyond normal. Nothing shows any sign of hope. I tell my friends that I am not sure we will see another morning.
10pm I hear Ahmad outside, reciting a poem I love. I am not sure what prompted him, but hearing it warmed my heart:
When you prepare your breakfast, think upon others / Don't forget to feed the pigeons.

When you engage in your wars, think upon others / Don't forget those who demand peace.

And when you return home to your house, think upon others / Such as those who live in tents.

When you fall asleep counting planets, think upon others / Who cannot find a place to sleep in.
Is anyone thinking of us? And are we going to end up living in tents, or worse, become one of those who cannot find a place to sleep in?
Read Ziad's full diary entry here.
Australians trapped in Gaza might have a short window to evacuate through Rafah border crossing after negotiations between Egypt, Israel and Hamas, in coordination with the US, after the intervention of Qatar, which mediated in the talks.
A department of foreign affairs and trade spokesperson said the Australian government was helping 88 people in Gaza, which included Australians and their family members, AAP reported. They said:
We understand the situation is extremely distressing for them and their loved ones.
The department said it was in contact with people about departure options, including the "possibility of the opening of the Rafah border on 1 November".
It comes after the prime minister, Anthony Albanese, spoke to his Israeli counterpart, Benjamin Netanyahu, earlier today.
Fifteen Israeli soldiers killed as fighting intensifies in Gaza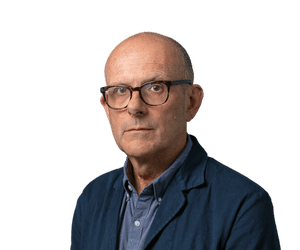 Peter Beaumont
Fifteen Israeli soldiers were killed amid fierce fighting in Gaza in a series of incidents that have underlined the mounting challenges facing the Israel Defence Forces in their attempts to push further into built-up areas of Gaza.
The heaviest loss of life occurred when a "Namer" armoured personnel carrier was hit at about noon on Tuesday by an anti-tank guided missile, killing 11 soldiers and wounding several more.
In a separate incident, a number soldiers were killed when their vehicle struck a mine. In another reported incident, two soldiers were killed when a rocket-propelled grenade hit the building they were in.
As the names of those killed were announced on Wednesday, after families had been informed, Israel's prime minister, Benjamin Netanyahu, vowed to press on with the ground offensive in Gaza. Netanyahu said in a statement released by his office on Wednesday evening:
We are in a difficult war. It will also be a long war. We have important achievements, but also painful losses.
The latest fatalities bring to 320 the number of IDF soldiers who have been killed since Hamas launched its surprise assault on Israel on 7 October, with most being killed in fighting with Hamas on 7 October and the immediate days following.
The mounting losses for Tuesday emerged piecemeal as it was disclosed that several more soldiers who had been badly injured had died from their wounds.
The conflict in Gaza follows the killing by Hamas of 1,400 Israelis and other nationals in a surprise attack on southern Israel on 7 October, with the Hamas-run health ministry in Gaza saying 8,796 people have been killed, two-thirds of them women and children.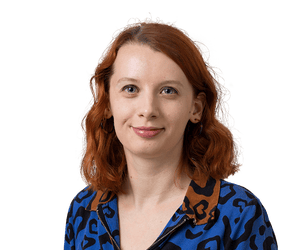 Jessica Murray
Boxes of live rodents have been released at three McDonald's restaurants, apparently as part of pro-Palestine protests.
Police said they were investigating after the first incident, in Birmingham on Monday, in which what appeared to be mice painted red, black, green and white – the colours of the Palestinian flag – were released into a McDonald's in the north of the city.
Other videos posted on social media showed what appear to be two similar protests at different McDonald's branches.
In one video, staff can be seen trying to contain dozens of rodents under a plastic box, with one onlooker saying they had been "dropped off". Another video appeared to show a group of masked men enter a McDonald's while chanting "Free Palestine" and throwing a box of rodents on the ground near to staff.
West Midlands police said:
We're investigating after live rodents were thrown into a restaurant off Watson Road, Nechells. We understand the distress this will have caused and it's not acceptable in any circumstances.

This is currently being treated as a public nuisance offence and we've active lines of inquiries to identify, and then arrest, who was involved.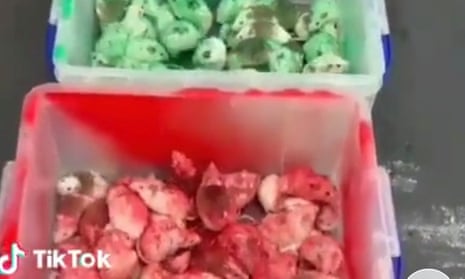 Biden: Some US citizens to leave Gaza today
Some US citizens will leave Gaza through the Rafah border crossing into Egypt on Thursday, Joe Biden said.
The US president, posting on X, formerly Twitter, said more American citizens are expected to be evacuated from Gaza over the coming days. He added:
We won't let up working to get Americans out of Gaza.
At least 320 foreign passport holders leave Gaza
At least 320 foreign passport holders have crossed to Egypt from Gaza through the Rafah border crossing today, Reuters reported, citing Egyptian security sources and a Palestinian official.
Another 76 injured people have been transferred into Egypt, AFP reported, citing an official from the country.
The crossing opened on Wednesday for the first time in more than three weeks of brutal conflict to allow the evacuation of dozens of injured Palestinians requiring hospital treatment and hundreds of foreign passport holders.
A first list of about 500 foreigners or dual nationals had been cleared to leave Gaza, and evacuations are expected to continue in the days to come.
Hello, it's Léonie Chao-Fong in Washington taking over the live blog. You can contact me at [email protected].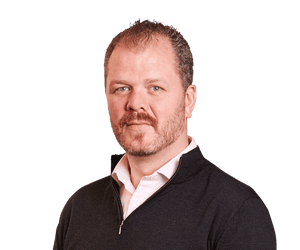 Martin Pengelly
The US should place "no limit" to civilian casualties Israel might inflict in Gaza in response to the Hamas attacks of 7 October, a senior US Republican senator said.
Speaking to CNN, Lindsey Graham of South Carolina was asked:
Is there a threshold for you, and do you think there should be one for the United States government, in which the US would say, 'Let's hold off for a second in terms of civilian casualties?'
Graham said:
No. If somebody asked us after world war two, 'Is there a limit what would you do to make sure that Japan and Germany don't conquer the world? Is there any limit what Israel should do to the people who are trying to slaughter the Jews?' The answer is no. There is no limit.
Graham said Israel should "be smart" and "try to limit civilian casualties the best we can. Let's put humanitarian aid in areas that protect the innocent. I'm all for that."
He appeared on CNN on Tuesday night, in the aftermath of airstrikes on a Gaza refugee camp which killed dozens. The Israeli military said it targeted a Hamas commander. Hamas said hostages, including foreign passport holders, were killed.
Reuters has said that "at least 320 foreign passport holders" had crossed from Gaza to Egypt so far on Wednesday.
UN agencies estimate that to date 1.4 million people living in Gaza have been displaced since Israel began military action on 7 October in response to the Hamas attack.
More details soon …
Summary of the day so far …
The Rafah border crossing between Gaza and Egypt has opened for the first time in more than three weeks of brutal conflict to allow the evacuation of dozens of injured Palestinians requiring hospital treatment and hundreds of foreign passport holders. Video footage at the border on the Gaza side showed scores of people and cars hurrying to get through the gates towards the Egyptian side through the damaged terminal area, some carrying their belongings. AP reports that 110 foreign passport holders were allowed to exit Gaza as of Wednesday afternoon.

The evacuations began as a senior Hamas official on Wednesday said that several hundred Israeli and other hostages being held by Hamas in the Gaza Strip were subject to the same risk of "death and destruction" that Palestinians have faced. The warning was made after Hamas said that seven hostages – including three foreign passport holders – were killed on Tuesday in Israeli strikes on the Jabalia refugee camp in Gaza that caused dozens of fatalities.

Hamas's armed wing, al-Qassam Brigades, claimed on Wednesday that seven civilian hostages were killed in Israeli strikes on the camp, including three foreign passport holders. Hamas seized more than 240 hostages during its murderous rampage inside Israel on 7 October, including children, women and elderly people. Since then it has released four civilians, the Israeli army claims to have rescued one of its soldiers who was a hostage, and Shani Louk, who was thought to be a hostage, has been declared dead.

There are reports the Jabalia camp has been struck for a second consecutive day.

The only cancer treatment hospital in the Gaza Strip has gone out of service after it ran out of fuel, health officials said on Wednesday. The director of the Turkish-Palestinian Friendship hospital told a press conference "We tell the world – don't leave cancer patients to a certain death due to the hospital being out of service."

Israel has said that the total number of IDF soldiers killed in combat in Gaza has risen to 13. Earlier, Benjamin Netanyahu said in a statement that "Our soldiers have fallen in the most just of wars, the war for our home. I promise the citizens of Israel: we will complete the work – we will continue until victory."

The health ministry in Gaza says 8,796 Palestinians, including 3,648 children, have been killed in the Gaza Strip since Israel began its campaign of airstrikes and incursions in response to the Hamas attack inside Israel on 7 October. It has not been possible for journalists to independently verify figures from either Israeli or Palestinian authorities.

Jordan has told its ambassador to come back from Israel over the war in Gaza, the foreign ministry said. The ambassador would only return to Tel Aviv if Israel halted its war in Gaza and ended "the humanitarian crisis it has caused," the ministry added.

Josep Borrell, the EU's foreign policy chief, has issued a strongly worded statement stressing that he is "appalled" by casualties at the Jabalia camp and "laws of war and humanity must always apply". The comments have been echoed by the foreign ministers of Portugal, Spain and Ireland.

A closed-doors screening has taken place in the Knesset of the 43-minute-long video produced by the IDF spokesperson's office made of footage from the 7 October Hamas attacks that was previously shown to foreign journalists.

The BBC has announced it is launching an emergency radio service for Gaza in response to the conflict in the region. In a statement, the BBC said: "It will provide listeners in Gaza with the latest information and developments as well as safety advice on where to access shelter, food and water supplies." The service will initially consist of one bulletin a day on medium wave broadcast at 1500 GMT from Friday.

Austria's main Jewish leader said on Wednesday that a fire was set during the night in the Jewish section of Vienna's central cemetery and that swastikas were sprayed on external walls.
Rushdi Abualouf, a reporter for the BBC, is at the Rafah border crossing, and has said that "so far, 150 (people) have been transported over the border in buses."
He reports:
There is no electronic system or stamping of passports – everything is down. There is only a civilian Palestinian officer checking passports and then allowing through those on a list of people cleared to leave.