'Next stage is coming,' Netanyahu tells troops
"The next stage is coming," the Israeli prime minister, Benjamin Netanyahu, told troops today.
He was speaking in southern Israel, in a video posted by his office.
"We're all ready," the prime minister wrote on social media.
Key events
Here is footage showing moments before and after an Israeli airstrike that hit civilian convoys fleeing Gaza:
The strike killed dozens of people and occured on Salah-ah-Din Road, a supposedly safe route that Palestinians are using to flee northern Gaza.
Médicins Sans Frontieres has called on the 'Israeli authorities to 'show humanity'.
In a statement issued on Saturday, MSF condemned Israel's bombardment of the Gaza Strip "without restraint for a week".
"We are calling for the most elementary humanity to be shown," it said, adding:
Despite Israeli announcements suggesting that there are safe areas for the population trapped in the Gaza Strip, they are in fact exposed to bombardment throughout all the territory, including in the south, where tens of thousands of people have fled following the ultimatum.

The injunction to nearly 1.1 million people to move in a few hours to an already overpopulated territory with precarious access to food, water and healthcare is as absurd as it is intolerable. Our teams are witnessing the fact that drinking water is becoming scarce in the south of the Gaza Strip and the difficulty of obtaining it is adding to the distress of the population. MSF urgently calls for the restoration of sufficient and immediate access to drinking water for the population of the Gaza Strip.

A humanitarian corridor of a few hours decreed today by the Israeli authorities in the north of Gaza has just expired. We are extremely worried about the fate of those who will not be able to move, such as the wounded, the sick and the medical staff, who we fear will be wiped out in view of the statements made by the Israeli military authorities.

MSF is calling for safe zones to remain in the north and for regular ceasefires.

We are also calling for the possibility to flee through the Rafah crossing for those who wish to do so, without prejudice to the right to return. Médecins Sans Frontières has asked for its Palestinian staff who wish to leave to be evacuated."
Israel has admitted to intelligence 'mistakes' in failing to predict Hamas's attacks last weekend.
"It's my mistake, and it reflects the mistakes of all those making (intelligence) assessments," Israel's national security adviser Tzachi Hanegbi said at a press briefing, Agence France-Presse reports.
"We really believed that Hamas learned the lesson from," its last major war with Israel in 2021, Hanegbi added.
He went on to refuse negotiations surrounding prisoner swaps with Hamas, saying: "There's no way to negotiate with an enemy we have sworn to obliterate."
Israeli military preparing for 'significant ground operations'
The Israeli military announced on Saturday that its forces are preparing to implement a wide range of operational offensive plans, Reuters reports.
It also announced that its forces have been deployed throughout Israel and is preparing for the next stages "with an emphasis on significant ground operations".
The Scottish government has announced that it will provide £500,000 towards the UN Relief and Works Agency's appeal amid the increasingly deteriorating humanitarian situation in Gaza.
On Saturday, Scotland's international development minister, Christina McKelvie, confirmed that the funding, saying:
Our thoughts are with all the innocent people caught in the middle of escalating conflict in Israel and Gaza. The Scottish government reiterates the call from the first minister and the UN secretary-general for a humanitarian corridor to be established so that urgent assistance can be given to those civilians who are trapped, helpless and cannot leave."
Tamara Alrifai, a UNRWA spokespersonm thanked the Scottish government, saying:
"This generous contribution is an incredibly humane gesture towards tens of thousands of people who are in utter distress in the Gaza Strip. UNRWA is very grateful for the show of support by Scotland and will use every penny to help alleviate the suffering of civilian women, children and men in Gaza."
Lebanon said on Saturday that Israel had launched a deadly strike on Friday that killed a Reuters journalist and injured six other journalists from Agence France-Presse, Reuters and Al Jazeera.
The Lebanese army said in a statement that "the Israeli enemy fired a rocket shell that hit a civilian car belonging to a media team, leading to the death of Issam Abdallah", AFP reports.
Lebanon's foreign ministry called the strike a "deliberate killing" and a "crime against freedom of speech and journalism".
Fatima Kanso, Abdallah's mother, said: "Israel deliberately killed my son. They were all wearing journalists' gear and the word 'press' was visible. Israel cannot deny this crime,'" Reuters reports.
The AFP photographer Christina Assi and AFP video journalist Dylan Collins were among the six journalists wounded.
"We were filming smoke billowing from Israeli artillery fire targeting a distant hill in front of us," Collins told the AFP, adding, "There was no military activity in our direct vicinity and no artillery fire near us."
Al Jazeera has also accused Israel of launching the deadly strike, which injured its reporter Carmen Joukhadar. Joukhadar said she and her colleagues had been filming footage on a hill "in an open-air area, without any military sites near us".
AFP reports Joukhadar running to her car for shelter when the first strike landed. "Then I thought I shouldn't be close to the car, so I ran and the second strike hit" the vehicle, Joukhadar said.
An Israeli military spokesperson said that the military was looking into the circumstances surrounding the deadly strikes.
Saudi Arabia is reported to have suspended normalisation talks with Israel, a source tells Agence France-Presse.
"Saudi Arabia has decided to pause discussion on possible normalisation and has informed US officials," the source told AFP, which reports that the source spoke the same day US secretary of state Antony Blinken met in Riyadh with his Saudi counterpart, Faisal bin Farhan.
Following the meeting, the Saudi foreign ministry called for "an immediate ceasefire in Gaza and its surroundings" and the urgent delivery of humanitarian aid.
UN aid chief: Gaza humanitarian situation "becoming untenable"
The UN's under-secretary general for humanitarian affairs and emergency relief coordinator, Martin Griffiths, has warned that the humanitarian situation in Gaza is "fast becoming untenable".
In a statement issued on Saturday, Griffiths said:
"In Gaza, families have been bombed while inching their way south along congested, damaged roads, following an evacuation order that left hundreds of thousands of people scrambling for safety but with nowhere to go.

Nearly 2,000 people have been killed and many more have been injured. There is no power, no water and no fuel. Food supplies are running dangerously low. Hospitals, overwhelmed with patients, are running out of medicine …

Even wars have rules, and these rules must be upheld, at all times, and by all sides. Civilians and civilian infrastructure, including humanitarian workers and assets, must be protected.

Civilians must be allowed to leave for safer areas. And whether they move or stay, constant care must be taken to spare them."
European Commission to triple humanitarian aid for Gaza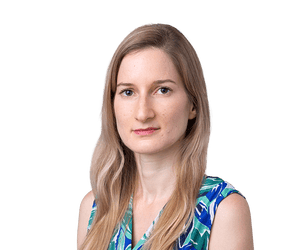 Lili Bayer
The European Commission announced this afternoon that it will triple humanitarian aid for Gaza. The move comes after the EU faced criticism for conflicting messaging from its senior leadership.
The commission's president, Ursula von der Leyen, spoke with the UN secretary general, António Guterres, today, the commission said.
"The commission will immediately increase the current humanitarian aid envelope foreseen for Gaza by €50m," Von der Leyen said in a statement. "This will bring the total to over €75m."
The commission chief added:
"We will continue our close cooperation with the UN and its agencies to ensure that this aid reaches those in need in the Gaza Strip. The commission supports Israel's right to defend itself against the Hamas terrorists, in full respect of international humanitarian law. We are working hard to ensure that innocent civilians in Gaza are provided support in this context."
Gaza civilians afraid to leave home after bombing 'safe routes'
A convoy of vehicles carrying fleeing civilians from Gaza to the southern half of the strip, which was traveling on a road marked as a "safe route", has been struck by a deadly airstrike, according to analysis.
The Guardian's Bethan McKernan and Sufian Taha report:
The Friday afternoon bombing in Gaza City, which killed a reported 70 people including children and which Hamas blamed on Israel, occurred on Salah-al-Din Road, a main thoroughfare in the overcrowded enclave, home to a trapped population of 2.3 million people.
Forensic Architecture, a London-based research agency, and its partner investigations unit at the Palestinian human rights organisation al-Haq, used aerial photos and social media posts to geolocate the site of the strike, sharing its findings with the Guardian. The BBC's Verify unit also came to the same conclusion.
Video and pictures of the aftermath of the attack show 12 dead bodies, most of whom are women and children as young as about two years old, and several damaged vehicles.
The Palestinian health ministry said that 70 people were killed on the road, which was filled with traffic as Palestinians tried to adhere to Israeli orders given early on Friday to evacuate the northern half of Gaza.
Shadows and the position of the sun suggest the attack on the civilian convoy occurred at about 5.30pm. At 6.03pm, in social media posts, the IDF identified the exact same road in an infographic as the safe route to follow the Israeli evacuation directive for about half of the strip's population to travel south of the Gaza River, which is just south of Gaza City.
For further details, click here:
Summary of the past hours
Thousands of Palestinians have continued to leave northern Gaza and cram into already crowded schools, homes and makeshift shelters in the south, as Israeli airstrikes pound the blockaded strip ahead of an expected ground invasion.

The US president, Joe Biden, said Washington "is working with the governments of Israel, Egypt, Jordan – and with the UN – to surge support to ease the humanitarian consequences of Hamas's attack, create conditions needed to resume the flow of assistance, and advocate for the upholding of the law of war."

The Israeli prime minister, Benjamin Netanyahu, told troops in southern Israel that "the next stage is coming."

Lebanon's Hezbollah took responsibility for firing guided missiles and mortar shells toward Israel. In response, the Israel Defense Forces hit targets in Lebanese territory. Residents of multiple northern Israeli communities have been instructed to take shelter.

The US state department advised US citizens in Gaza to move south toward the Rafah border crossing with Egypt as diplomats try to negotiate a five-hour opening to allow civilians out of the blockaded enclave.

The United Nations Relief and Works Agency for Palestine Refugees in the Near East (UNRWA) called on the Israeli authorities "to protect all civilians who have been sheltering" in its premises in the Gaza Strip and said that its shelters "are not safe any more".

The UNRWA also warned that "clean water is running out" in Gaza.

Meirav Eilon Shahar, Israel's ambassador to the UN and international organisations in Geneva, has insisted that Israel is complying with international humanitarian law.

Thousands of people have joined a pro-Palestine rally in central London over the Israel-Hamas war.

The death toll in Gaza has risen to at least 2,215, with 8,714 wounded, the local health ministry said.

Israel's death toll is at over 1,300, the Israeli authorities said, with more than 3,360 injured.

Sirens have continued sounding in southern and central Israel.