I've spent my working life as bookseller, book marketer, publisher and now author, so it was probably inevitable that I would lean heavily on literature for my book Real Dorset. Luckily for me, writers have frequently turned to Dorset for their inspiration.
Chief of these of course is Thomas Hardy. He stamped his personality over his idea of Wessex, reviving an ancient kingdom, and giving towns and villages new names. Dorset was the focus for Hardy's imagination and his presence is everywhere – in museums, bookshops, on blue plaques. Every town seems to have been a film set for a Hardy adaptation. In a somewhat overliteral move, his heart is buried at Stinsford, just east of Dorchester. But there are many more writers worth exploring, all with their own visions.
You might begin a literary tour of Dorset in its north-east, on Cranborne Chase, the chalkland that borders Hampshire and Wiltshire. Now an Area of Outstanding Natural Beauty, it is marked by the traces of ancient earthworks and shaped by its designation as forest – for hunting – which held until the early 19th century. WH Hudson chose a house just over the border in Hampshire's most westerly village, Martin, when he was writing A Shepherd's Life, first published in 1910. Originally from Argentina, Hudson described Cranborne Chase's downlands and wildlife, and also the rural people he met on his travels. He wrote that he hoped that by committing them to paper he might lay to rest the ghosts of his imagination.
Children's author Angela McAllister once lived in Hudson's cottage and told me that a century after his death devotees still make their way to his old home, entranced by his singular vision. Also on Cranborne Chase, in the village of Long Crichel, is the beautiful, recently restored St Mary's Church. The adjoining rectory was once the scene of what the biographer Simon Fenwick described as England's last literary salon, where writers, musicians, artists and even Greta Garbo stayed. This extraordinary roll call – which included Nancy Mitford, Benjamin Britten, EM Forster, Vita Sackville-West, Cecil Beaton and Evelyn Waugh – sometimes gave rise to a complex web of personal relationships. But the house was also where, in the midst of 1950s anti-gay hysteria, the seeds of change were planted, when two of the wider Crichel group, Michael Pitt Rivers and Lord Montagu, were convicted of homosexual acts and imprisoned. This led to the Wolfenden report and a change in the law, making the small village an important site in LGBTQ+ history.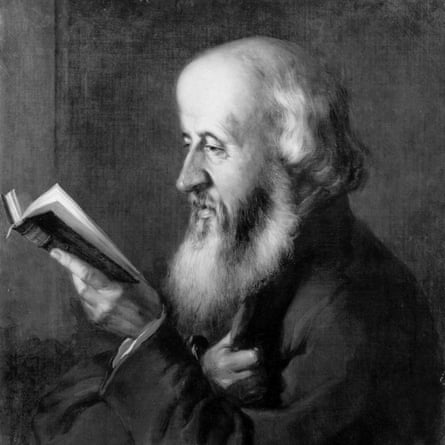 Beyond Shaftesbury – which Hardy renamed Shaston, and where he had the unfortunate Sue throw herself from a window in Jude the Obscure – is Blackmore Vale. This is a hidden, little-known place, a patchwork of fields for cattle, punctuated by villages and small towns. William Barnes (1801-1886) was born in the village of Bagber, and spent his life as schoolmaster, clergyman and dialect poet, becoming, as fellow poet Edward Thomas described him, "the mouthpiece of the Dorset carters, cowmen, mowers and harvesters".
While Vaughan Williams set some of Barnes's poetry to music and he was highly praised by WH Auden, he remained neglected until relatively recently. But in her recent verse novel Orlam, the two-times twice winner of the Mercury prize winning musician PJ Harvey, born and raised in Bridport, west Dorset, used Barnes's dialect to describe a year in the life of a girl on the brink of adulthood, with translations into standard English on the facing page. Not far from Bagber, but decades later, Douglas Adams used his experience of seeing a cottage being demolished in his home town of Stalbridge as inspiration for the opening chapters of The Hitchhiker's Guide to the Galaxy.
Dorset's west is marked by the intimate, hilly landscapes of the Marshwood Vale, looked over by Dorset's (possibly mythical) Saint Wite, from her shrine at the magnificent church at Whitchurch Canonicorum, also the burial place of Georgi Markov, the dissident Bulgarian writer killed by a ricin pellet delivered by the point of an umbrella on Waterloo Bridge in 1978.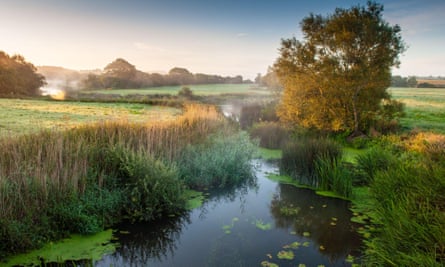 There's an air of espionage here – the Marshwood Vale is also the supposed setting for the drama in Geoffrey Household's spy thriller Rogue Male, in which the hero, on the run after attempting to assassinate a European dictator, buries himself in a holloway to escape his pursuers. The writers Robert Macfarlane and Dan Richards, along with the artist Stanley Donwood, came in search of this place for their book Holloway, but disguised the location, as Household had done.
The maze of shady lanes farther east, under the huge Eggardon hill (mentioned in Andrew Young's poem A Prehistoric Camp) drew the broadcaster Kenneth Allsop to settle in West Milton in the 1960s. Here he wrote a series of newspaper columns, gathered together as In the Country, detailing in rich prose his life here – his passage on how difficult it was to obtain good Dorset Blue Vinny cheese oozes desperate enthusiasm. But he was also a conservationist, calling for a rebalance with nature and defending his patch against insensitive development.
Close to Bovington Camp is isolated Clouds Hill, the house where the archaeologist, writer and soldier TE Lawrence made his last home before he died in a motorcycle accident in 1935. Now under the care of the National Trust, it's an extraordinary place to visit, where Lawrence's spirit is palpable. This complex character, enigmatic and enormously well connected, entertained many literary friends in the upstairs sitting room, although he was often on less good terms with his military colleagues.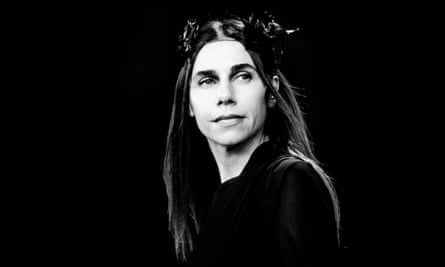 More flamboyantly countercultural was the literary set that sprang up in the small, pretty village of Chaldon Herring, between Weymouth and the Isle of Purbeck. This included the extraordinary Powys family: Llewelyn, John Cowper, Theodore (who fictionalised Chaldon Herring in his allegorical novel Mr Weston's Good Wine), Philippa, Gertrude and their assorted friends and lovers. Most prominent was Sylvia Townsend Warner and her partner, the poet Valentine Ackland.
The two women were energetically left wing; Townsend Warner's feminism found its greatest expression in her brilliant novel Lolly Willowes, in which the heroine, after many years of numbing tedium in London, finds escape and a new life among witches in the countryside. Townsend Warner and Ackland are both buried at Chaldon Herring, this and the charming pub the Sailors Return make it well worth a visit.
Dorset's east is the conurbation of Bournemouth, Poole and Christchurch, all teeming with cultural life. Mary Shelley is buried in Bournemouth, as is her husband Percy's heart (probably). Although Mary's original resting place was to be St Pancras churchyard, her son realised that this plot would soon become disrupted by the new railway line. Stranger still was Frederick Rolfe, the self-styled Baron Corvo, author of the cult novel Hadrian the Seventh, who came to Christchurch in 1899.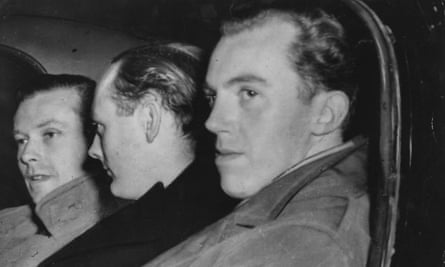 Impecunious and slightly deluded, he made his home in the town for a few years, and attended the Catholic church. It was originally thought that he had created Renaissance-style frescoes of the archangel Michael on the church wall by photographing models leaping in mid-air, making lantern slides from the results, and projecting them on to the walls to trace their outlines. But it seems that this was not his work, which is a pity as it's a good story.
Threading one's way back past Poole and its harbour, Canford school is a short (and fascinating) walk from the ancient town of Wimborne Minster. The Booker prize-winning writer Alan Hollinghurst was educated here, as was Derek Jarman, who wrote in his memoir Dancing Ledge about being driven in his art teacher's Rolls-Royce to Poole's demolition sites, where they would scavenge for debris – a decorated door by Jarman is on display at Poole Museum.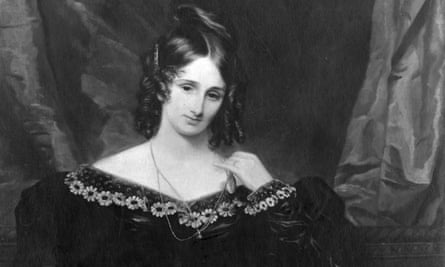 Dorset, though, is no literary tomb – the county continues to exert its influence on writers and their books. In her debut novel The Whalebone Theatre, a 2022 bestseller, Joanna Quinn created a family and an imaginary grand house, Chilcombe, navigating the crises and opportunities of the early decades of the 20th century, and in doing so reimagined coastal Dorset. She was following a noble tradition. When Hardy created his Wessex it was as a "partly real, partly dream" land – Dorset, but not Dorset.
And that's what writers seem always to have done: they have shaped Dorset for their writing, but the place has shaped them, too. The land lies in the stories; the stories lie also in the land.
Real Dorset by Jon Woolcott is published by Seren (£9.99). To support the Guardian and the Observer buy a copy at guardianbookshop.com (£9.29). Delivery charges may apply.